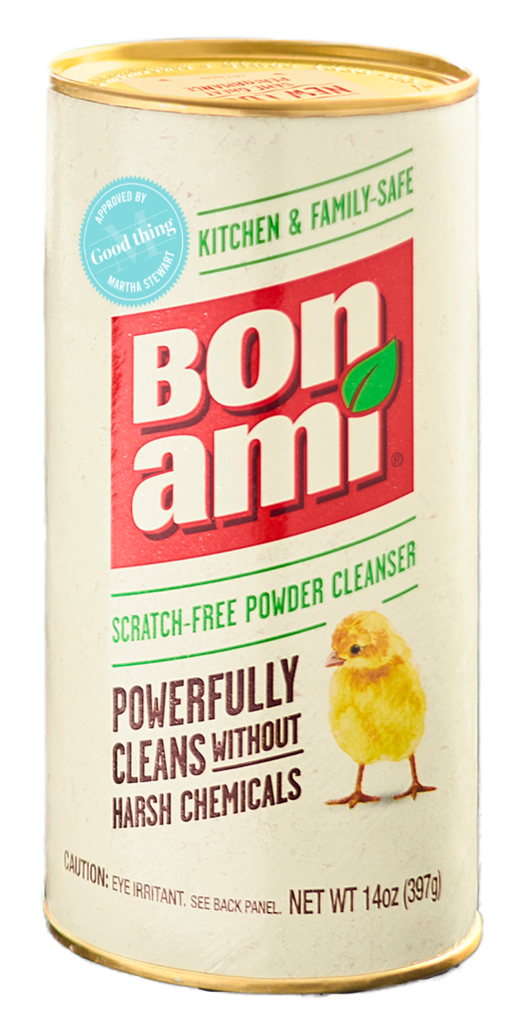 1 of 3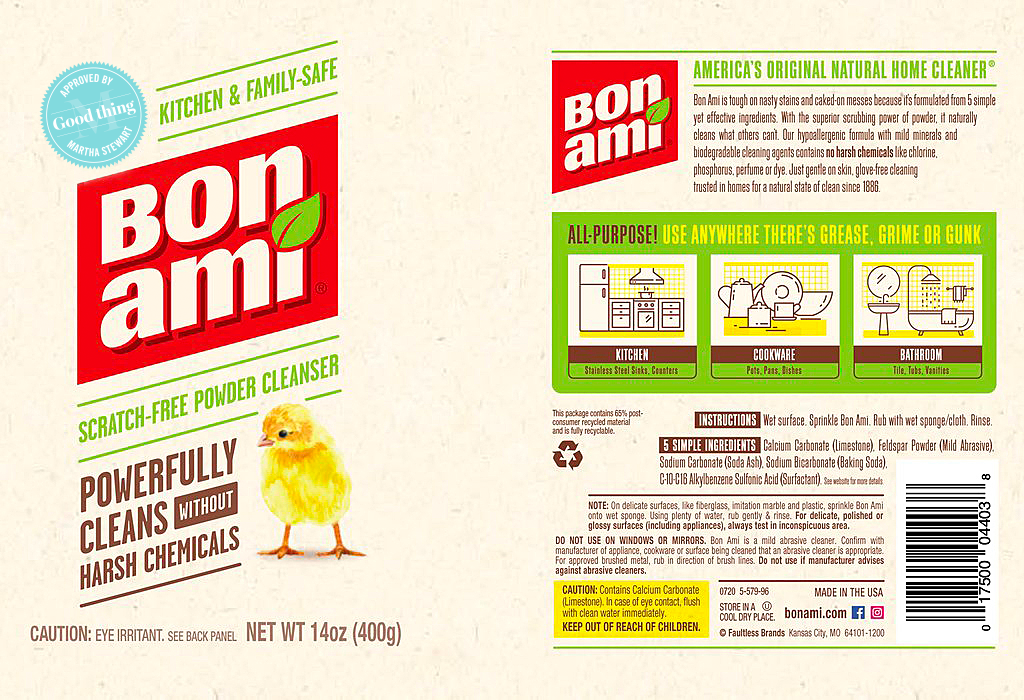 2 of 3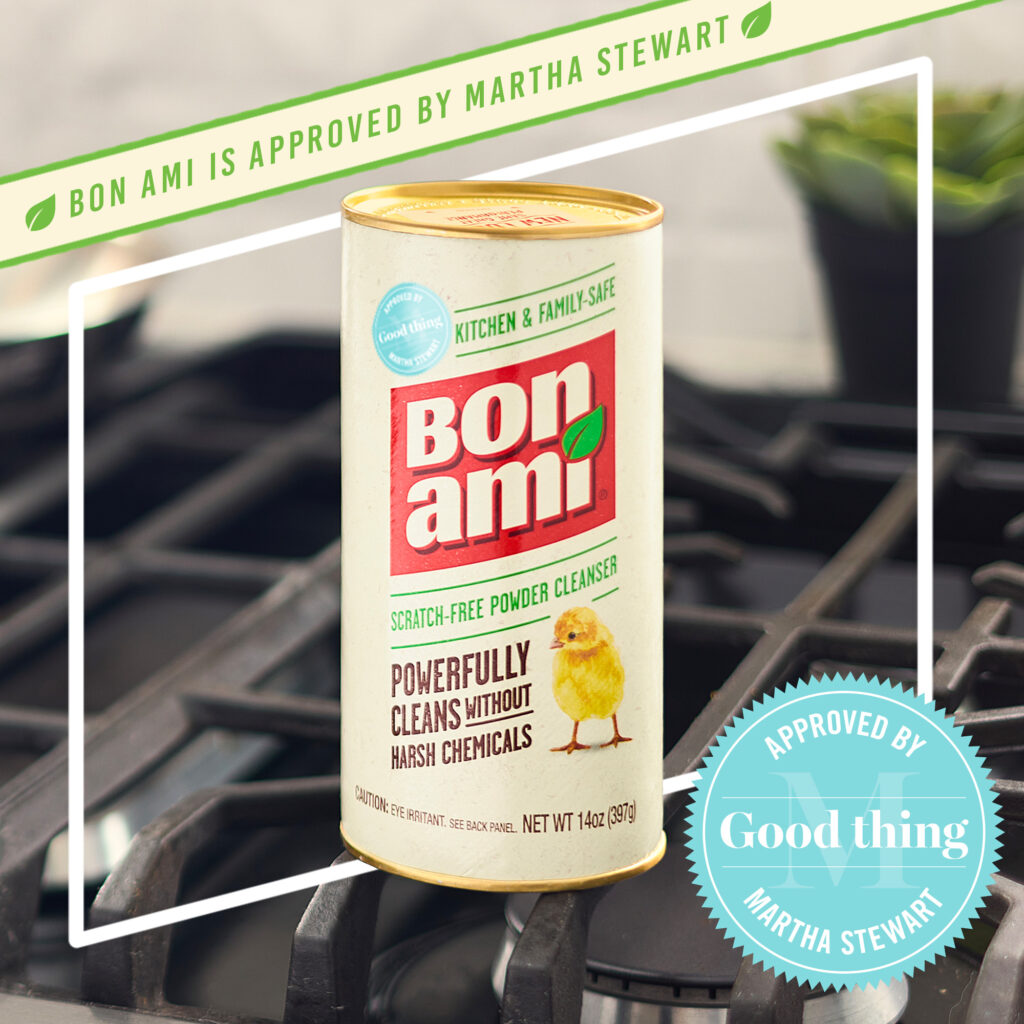 3 of 3
Bon Ami Powder Cleanser 14 oz.
For a classic clean.
Bon Ami Powder Cleanser has been a household favorite since 1886, largely due to our effective formula with no harsh chemicals. Feel confident using Bon Ami around family and pets. Our powder cleanser excels at cleaning everything from dried-on food to scuff marks and is gentle enough for most hard surfaces.
BUY ONLINE
FIND A STORE
No harsh chemicals
Biodegradable
Natural soft abrasives (feldspar and limestone)
Absorbs odors
Effective on kitchen, cookware & bath surfaces
Available in 14oz and 21oz
Calcium Carbonate (Limestone) - CAS# 1317-65-3
Feldspar Powder - CAS# 68476-25-5
Sodium Carbonate (Soda Ash) - CAS# 497-19-8
Sodium Bicarbonate (Baking Soda) - CAS# 144-55-8
C10-C16 Alkylbenzene Sulfonic Acid (Surfactant) - CAS# 68584-22-5
Clean countertops
Keep white grout white
Remove stains from bathtubs, toilets, and sinks
Clean residue from glass-top stoves without scratching
Clean & deodorize microwave
Remove stains from porous surfaces like marble
Make faucets shine
Remove caked-on food from pots & pans
Remove scratch marks from china
Remove stubborn soil and stains from outdoor furniture
Remove scuff marks from walls and floors
Remove fingerprints & marks from white walls